Another workweek is drawing to a close, signaling the perfect moment to reflect on our progress. Stay updated on all the latest enhancements, changes, and innovations at PointPay throughout this week with our insightful Weekly Update!
As tradition dictates, let's kick things off by announcing the victor of our Bug & Suggestions competition. This week witnessed an especially intense contest for the top spot, yet only one could emerge triumphant, and that individual is:
13111779463
This standout participant made several noteworthy security observations on the platform, earning a well-deserved triumph! Congratulations are in order! As well, your reward (7 500 PXP) will be credited in a few working days!
For the others, we encourage you to embrace the challenge in our fresh round! It's already underway and extends until the conclusion of the upcoming week, offering ample time to brainstorm and submit your creative insights via our dedicated form.
Furthermore, a gentle reminder about our ongoing Marketing Suggestions Competitions and Worldcoin Trading Competitions! Take your pick: whether it's crafting imaginative ideas for our marketing crusade or dominating the Worldcoin traders' leaderboard. And should you fancy, there's no need to choose – you're welcome to partake in all three competitions simultaneously!
Keeping the momentum going, we're thrilled to introduce a brand-new feature to the PointPay platform this week – Votings. This function now stands as a fully-fledged, self-sufficient component of our Launchpad, facilitating a myriad of engaging events across diverse projects. From decision-making to influencing development, the opportunity to earn rewards for active participation, and so much more – the process is now as simple as can be!
This innovative addition is poised to shine particularly bright during and after our upcoming marketing campaign! PointPay is poised to engage in dynamic collaborations with other projects through voting and a host of other exciting activities!
Yet, there's no need to hold your breath for the marketing campaign to kick in! Novel projects are already finding their home on PointPay in the form of cryptocurrencies. As reiterated earlier, the Worldcoin trading competition is in full swing, featuring an asset that only graced PointPay's platform last week!
Furthermore, on August 8th, PointPay is in for a new asset! We're thrilled to introduce the listing of the RNDR token, a crowd-pleaser and a coveted asset within the 3D graphics community. Alongside the listing, we're rolling out a Trading Competition involving this very token. Stay tuned for updates, and don't forget to delve into the intricacies of the RNDR token through our dedicated announcement article.
Dedicated work is also underway to address the proposals and bugs you've brought to our attention. This week, we've successfully tackled several unique bugs and have made improvements to various facets to bolster the stability of our platform. Remember, we're always here to help, so don't hesitate to report any bugs or glitches you encounter while navigating the PointPay platform. Utilize the Bug & Suggestions competition form or reach out via our support channels – we're here to assist!
In the world of cryptocurrencies, this week has unveiled a tapestry of fascinating developments. The Litecoin halving, in particular, has ignited intrigue, alongside the evolving narrative of the Worldcoin project. Let's delve deeper into the details!
Halving, a process that slashes miners' rewards in half, has taken center stage, notably impacting Litecoin. The outcome: miners now receive 6.25 LTC as a reward for every block mined (previously 12.5). This transformative event has breathed new life into the LTC community, stimulating activity and infusing the cryptocurrency with heightened volatility.
The Worldcoin project continues to script a compelling narrative. We delved into this cryptocurrency and its underlying project in a previous article. Now, Worldcoin is forging ahead, expanding its sphere of influence and gearing up to amplify its roster of user identification devices. A striking detail: the project's ascent persists despite any opposition and governmental scrutiny. Amidst all odds, the vigorous development of this project underscores the supremacy of innovation and potential, transcending fears and biases.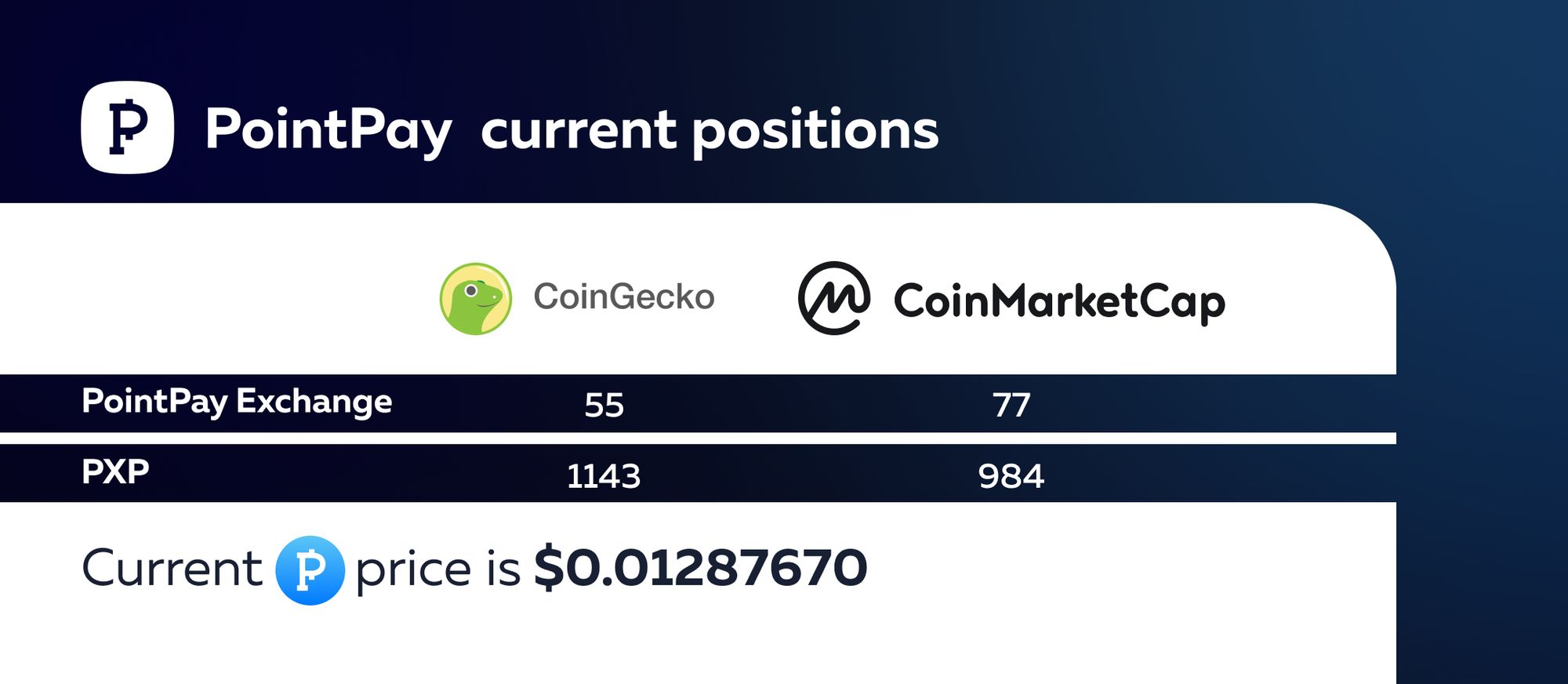 ---
🔥 Buy PXP tokens on Bittrex: https://bit.ly/32VWsci
🔥 Buy PXP tokens on Bitrue: https://bit.ly/3JEreHu
🔥 Buy PXP tokens on WhiteBIT: https://bit.ly/3qJrjRH
🔥 Buy PXP tokens on CoinTiger: https://bit.ly/3pnv6ny
💰 Earn up to 7% yearly with PXP staking program in PointPay Bank: https://pointpay.io/staking
💡 Check PointPay Live-Roadmap (PointPay development in real-time): https://pointpay.io/live-roadmap/
🏦 Remember, we are PointPay, and we are beyond banking!