Dear PointPay Family,
This October, several major blockchain events took place in Dubai, including Gulf Blockchain Week, the World Blockchain Summit, Crypto Expo Dubai 2021, and others. PointPay's Representative — Igor Glavatskiy, attended conferences on behalf of the company. Our main goal was to meet top fintech companies and collaborate with like-minded people. In the report below, Igor shares his impressions of the trip.
The UAE is one of the top destinations for blockchain investment. The MENA region is on the cusp of digital transformation. With the government actively supporting the industry by investing in the Emirates Blockchain Strategy, the country is emerging as a major hub with global influence.
Gulf blockchain week (08–15 Oct 2021)
The first conference I attended was Gulf Blockchain Week 2021, held at the JW Marriott Marquis.
The week-long conference was hosted by NexChange Group, Evolution Group, and EcoX Dubai. More than ten events took place, showcasing how blockchain technology can bring diverse opportunities to the Gulf region and the global community. The organizers also diversified our experience with the NFT art exhibition and a fight event at the final party.
AIM summit (11–12 Oct 2021)
There was also a great conference on alternative investments — The Alternative Investment Management Summit (AIM). This year's event was held at the Emirates Towers Hotel in Dubai. It is the biggest alternative investment conference in the Middle East, bringing regional asset managers and investors with global industry leaders.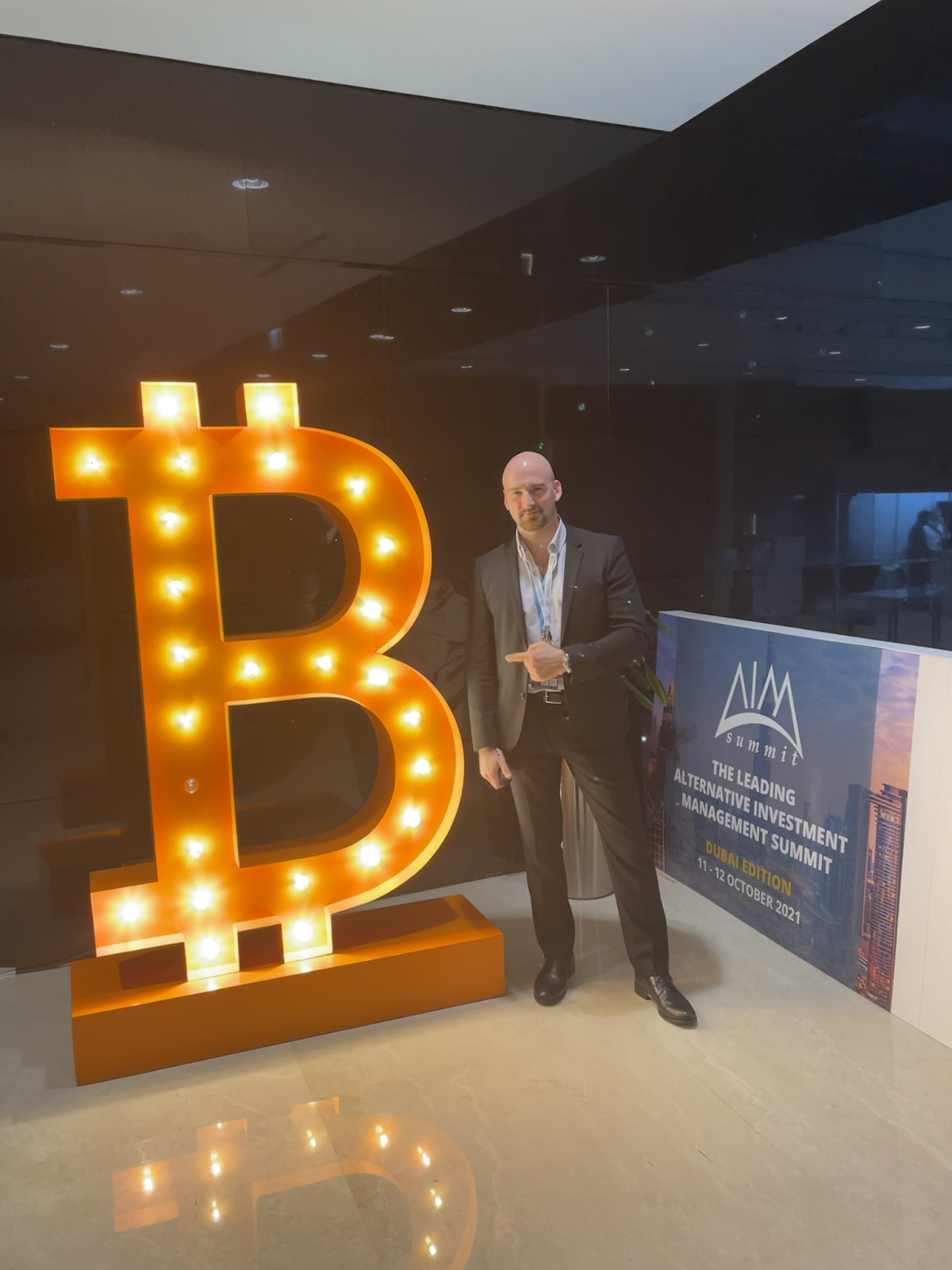 AIM Summit serves as an online forum for future business opportunities in the region and provides a gateway to its leading players. The event featured presentations from representatives of Coinbase, Deloitte, Galaxy Digital, and many others.
World blockchain summit (13–14 Oct 2021)
I was very excited to attend the World Blockchain Summit for the first time in the post-pandemic world. The agenda of the 19th Blockchain Summit was comprehensive. It covered several essential questions, including a roadmap for mass adoption, an overview of the NFT market, Web 3.0, and the implementation of blockchain solutions in the business.
An unprecedented number of over 1,500 cryptocurrency and blockchain influencers, investors, startups, policymakers, and media representatives came together to join the World Blockchain Summit this year. Experts included Serguei Popov (founder of IOTA Foundation), Stephen Stonberg (CEO of Bittrex Global), Alex Hoeptner (CEO of 100x Group and BitMEX).
WOW Summit (14–15 Oct 2021)
Non-Fungible Tokens are one of the hottest topics these days. The World of Web3, or WOW for short, was an event that brought together the world leaders of NFT and Defi, government agencies, tech visionaries, investors, and developers.
The Summit highlighted the latest updates on Defi, DAO, and dApps, and how they shape the blockchain landscape. The event's key takeaways also include a discussion about what DeFi and NFT can expect from regulators.
One of the silver partners at this year's WOW Summit was Diamond Hands. It is an exclusive jewelry brand for the crypto world. Interestingly, the project has issued a token with dynamic price IBWT (In Bitcoin We Trust) that can be exchanged for a physical diamond ring.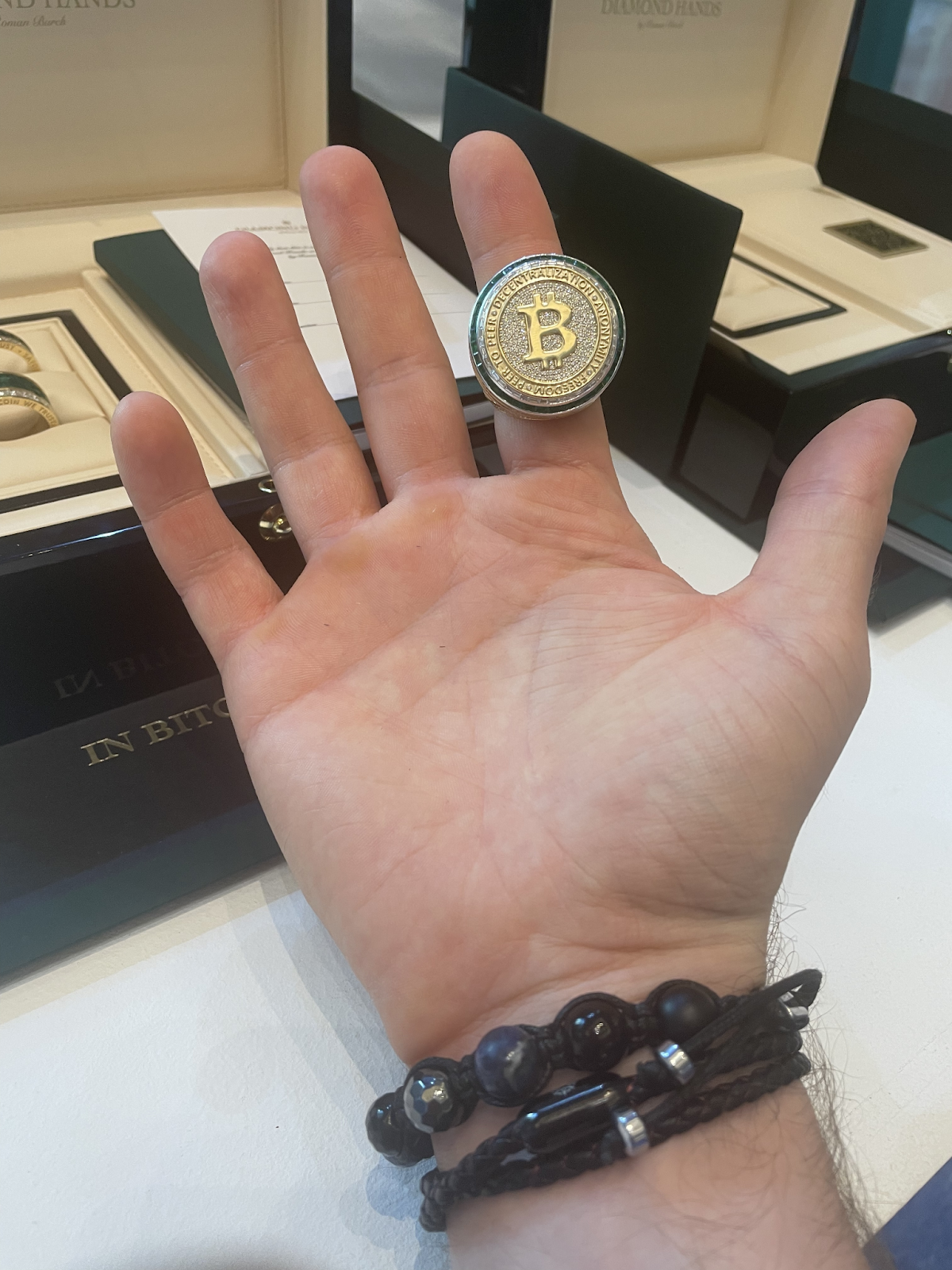 Future blockchain summit (17–20 Oct 2021)
The last event I attended was the Future Blockchain Summit. Smart Dubai hosted it at the Dubai World Trade Center. This year's Summit also conducted the Blockchain Business Hackathon in collaboration with TDeFi, the world's first virtual DeFi accelerator for startups. It was great to hear Binance CEO Changpeng Zhao talk about the path of crypto exchange to nation adoption.
Future Blockchain Summit 2021 was held alongside GITEX Technology Week, Ai Everything, GITEX Future Stars, Fintech Surge, and Marketing Mania. On average, there were around 60,000 attendances per day!
At Gitex 2021, I was able to sit in the stunning Vision Avtr concept presented by Mercedes-Benz. It was fascinating to see a vehicle that can read your mind! Vision Avtr is equipped with technology that allows you to perform specific tasks just by thinking about them. All the driver has to do is wear a mind-control device — a headband that reads the simulations in the driver's mind.
I've managed to look into the future at the Future Blockchain Summit by taking a photo near the stand inviting to the Summit next fall. We definitely plan to attend this event in 2022!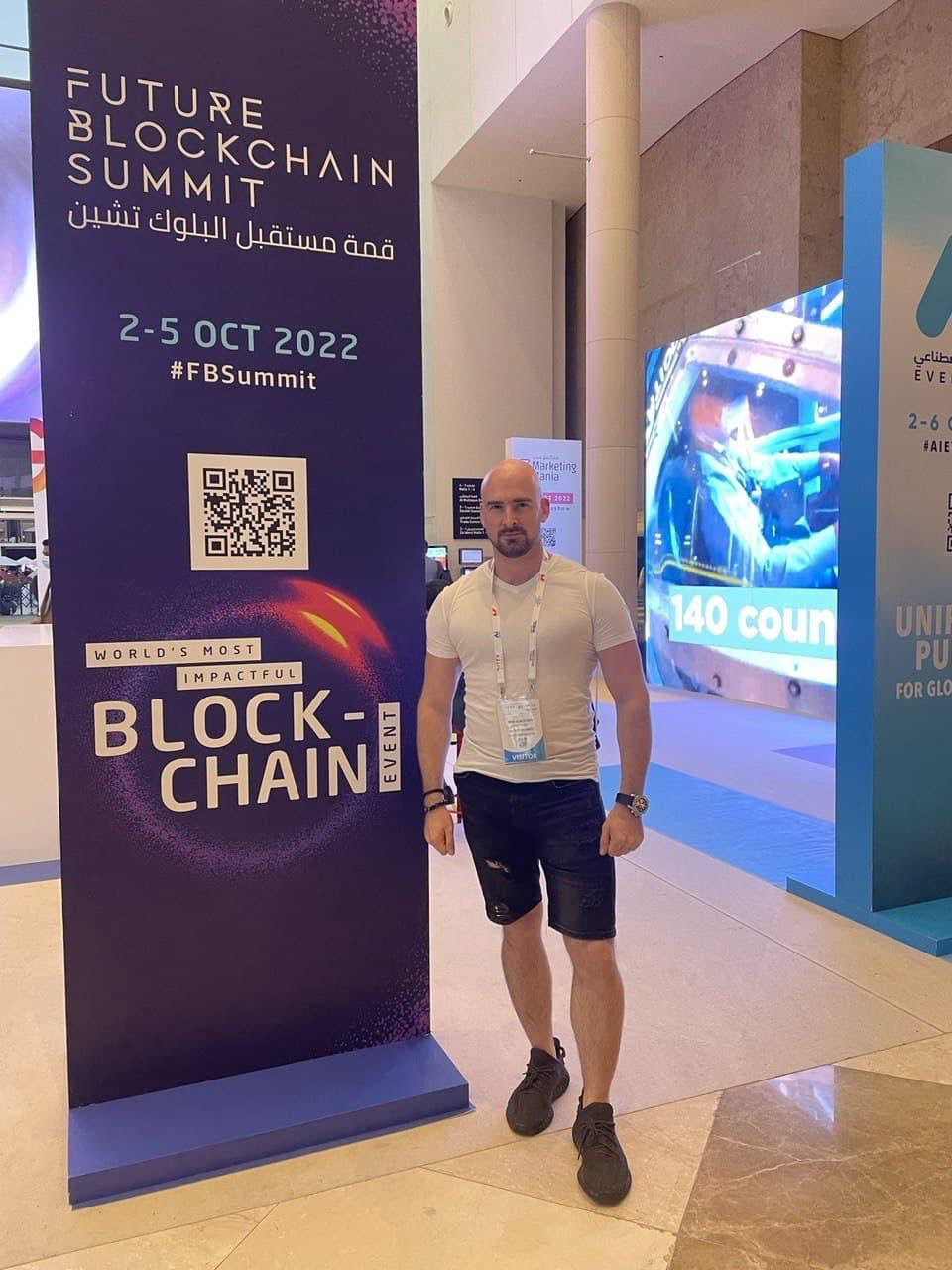 Binance Dubai Meetup (16 Oct 2021)
I was also able to attend Binance's in-person meetup at Palm Jumeirah, Dubai hotel on October 16.
The Binance team shared the updates on the ecosystem and plans for the MENA region. I was thrilled to meet the Binance management team to discuss further opportunities for our collaboration.
CoinMENA x Ripple Connect: Networking + Drinks (19 Oct, 2021)
CoinMENA, a strategic partner of Future Blockchain Summit 2021, co-organized networking and beverage events with Ripple. I didn't miss the opportunity to meet some leading investors, developers, and executives in the blockchain industry in a relaxed atmosphere.
At the afterparty, I met Michael Parsons from Fireblocks, a blockchain security service provider for the transferring, storage, and issuance of digital assets. Fireblocks provides custody for institutional investors. The multi-layered technology protects client and investor funds from cyber-attacks or human errors.
The friendly conversation moved seamlessly from discussing Russian culture to a potential partnership. We can say that we paved the way for a close relationship between PointPay and Fireblocks.
Furthermore, I was also fortunate to meet with one of the leading firms that provide integrated marketing and market-making services — Coin Liquidity Solutions. The consulting company supports blockchain projects with building and implementing a marketing strategy, selecting an exchange for listing, and professional market making.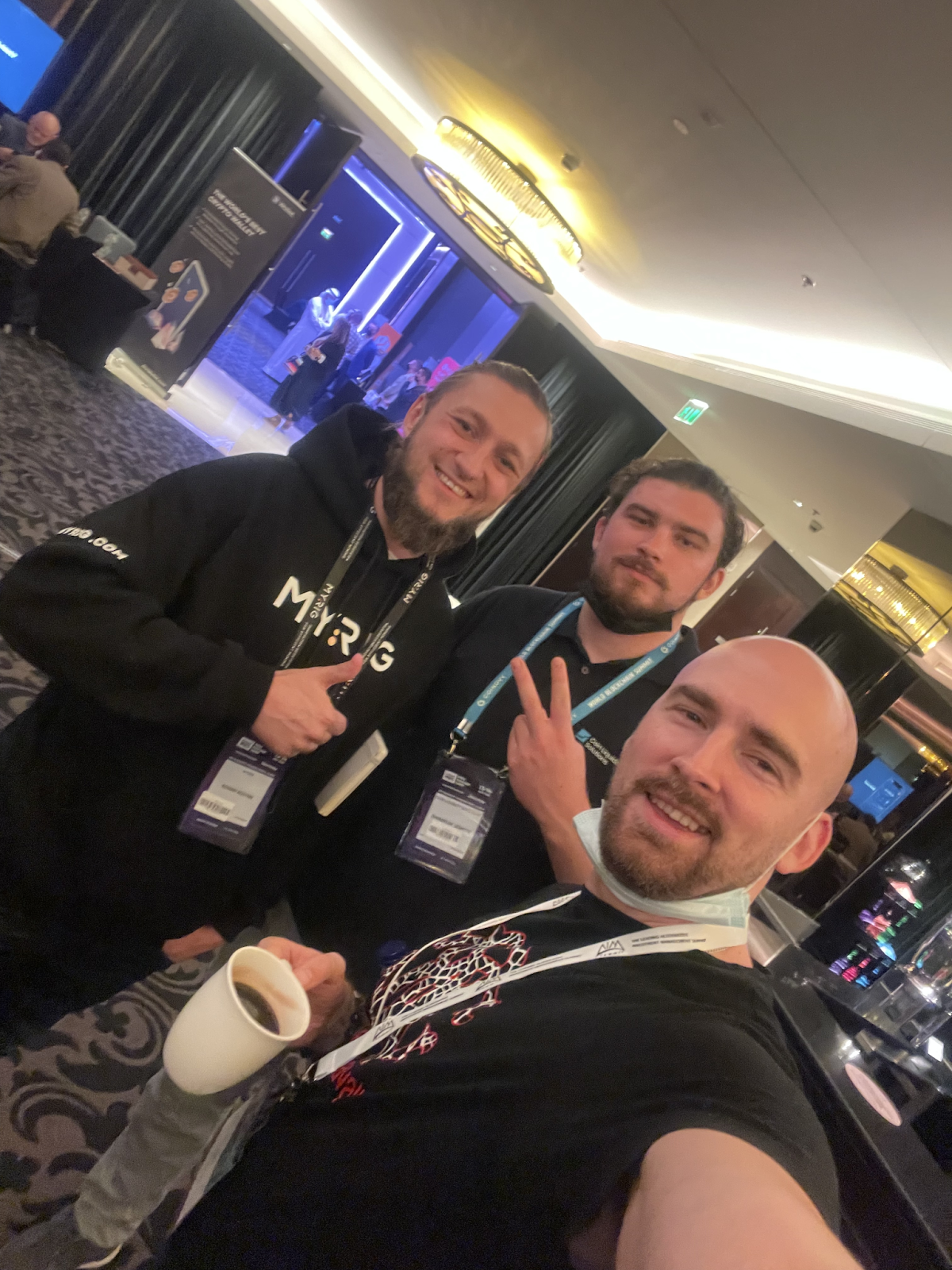 I am pleased that we were able to negotiate a potential collaboration. I am confident that the strong team behind Coin Liquidity Solutions will help PointPay move forward in the cryptocurrency market successfully.
Itez is also worth mentioning as it is one of the best payment services on the crypto market. It features high throughput of payments, transparent commissions, and a user-friendly interface. Itez has a B2B solution that focuses on crypto exchanges, through which they provide fiat-to-crypto services. They also help ensure the security of their services with 3-D Secure transaction technology.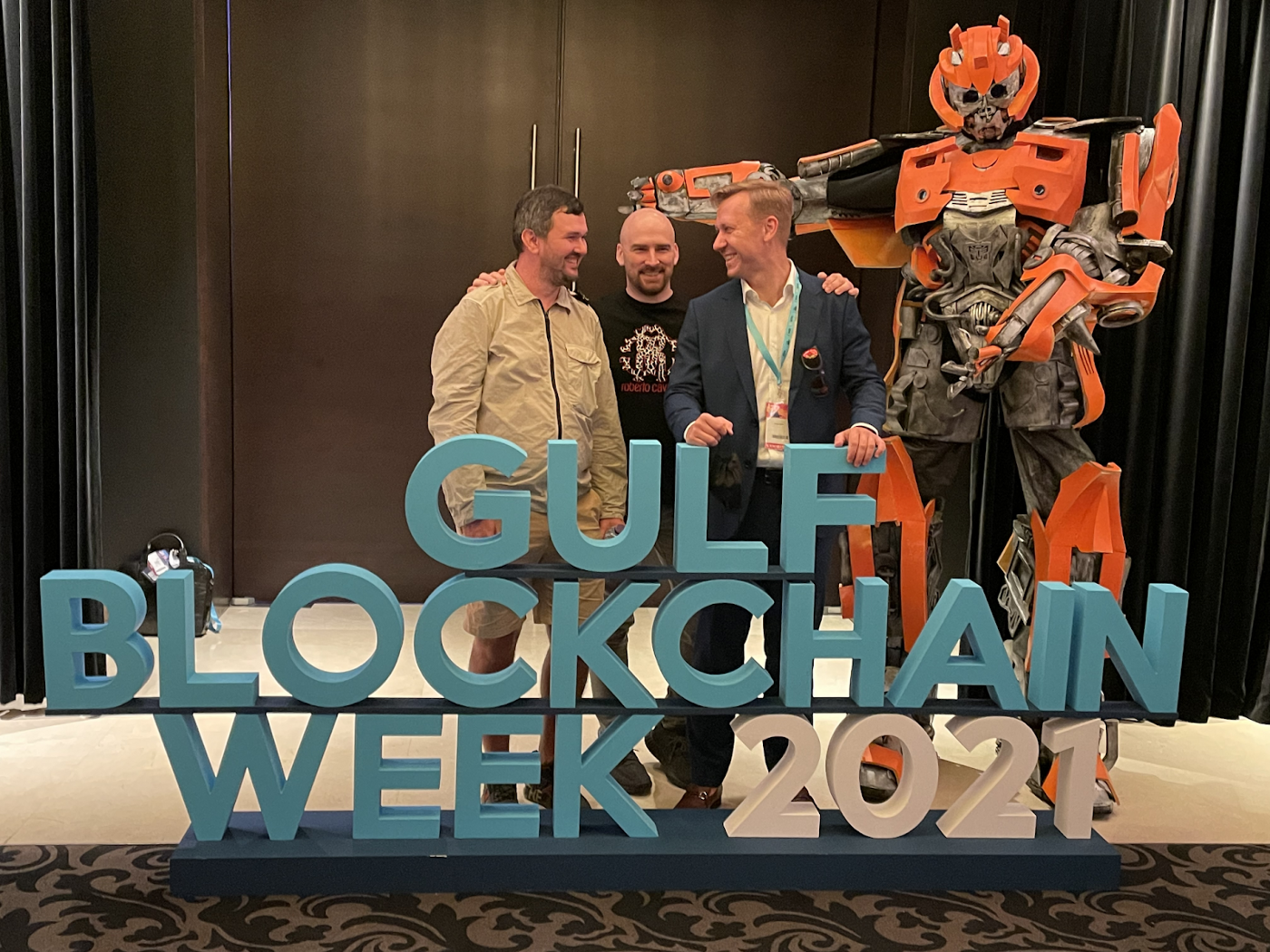 PointPay has integrated this payment infrastructure before, but the live meeting and close communication across multiple events led to the broader ideas for our closer collaboration.
Final thoughts
I am convinced that such international events are crucial for cross-sector collaboration. It was essential to receive positive feedback about the PointPay product. It is worth mentioning that we have discussed potential listing with a large number of tokenized startups. With the expansion of the digital economy in the Middle East and North Africa region, we are confident that crypto banking will continue to grow and enjoy high demand and popularity.
---
🔥 Buy PXP tokens on Bittrex: https://bit.ly/32VWsci
🔥 Buy PXP tokens on Bitrue: https://bit.ly/3JEreHu
🔥 Buy PXP tokens on BitHumb: https://bit.ly/3qOK6e9
🔥 Buy PXP tokens on WhiteBIT: https://bit.ly/3qJrjRH
💰 Earn up to 20% yearly with PXP staking program in PointPay Bank: https://bank.pointpay.io/staking
💡 Check PointPay Live-Roadmap (PointPay development in real-time): https://pointpay.io/live-roadmap/
🏦 Remember, we are PointPay, and we are beyond banking!