Dear PointPay family,

As the workweek comes to a close, we look forward to the weekend. It's the perfect time to sum up our Weekly Update!

Let's start with the celebration! On October 31, the whole world celebrated Halloween – candies, spooky stories, and pumpkins filled our homes and the internet. To set the holiday mood, PointPay launched a special trading competition. Here are its key features:

You can trade with any USDT pairs.
There are a total of 33 rewards up for grabs.
The top rewards are $300, $200, and $100.

It's an excellent opportunity not only to celebrate this wonderful holiday but also to trade with increased profitability. The event runs until November 6, so you have the entire weekend to climb the leaderboard or even compete for the top positions! Good luck!

Starting this week, PointPay's platform has introduced two new stablecoins: Crypto Euro (EURT) and Crypto Gold (XAUT), both issued by Tether, just like the popular USDT stablecoin. Now, PointPay users have a convenient way to hold not only crypto-dollars but also euros and gold!

Furthermore, cryptocurrency adoption is growing globally every day, and stablecoins are at the forefront due to their familiarity and ties to traditional currencies. We believe that access to various stablecoins on PointPay will expand users' opportunities and enhance the convenience of working with cryptocurrencies.

Last but not least, we have prepared a transcript of the traditional AMA session with PointPay CEO Vladimir Kardapoltsev, which took place on October 26. Now, you can catch up on all the news, announcements, and discussions that took place during the live session. Moreover, you can find answers to the questions asked of the CEO!

You can read the transcript in a blog article on our website or by following this link. You can also watch the recording of the session on our YouTube channel. The AMA session is an excellent way to stay informed about all of PointPay's news and plans!

Crypto News
The crypto sphere has had its share of news as well! Firstly, it's worth noting the decision of the U.S. Federal Reserve to keep the key interest rate at the range of 5.25% - 5.5%. This decision was highly anticipated, and as a result, Bitcoin showed little reaction, maintaining its level at around $34,500.

In the wake of Bitcoin's price increase, approximately 39 million addresses are now in profit, marking a record high for the past year. However, around 9 million addresses are still in the red at the moment.

Thanks again for taking the time to read this update. We look forward to seeing you next week!
Happy trading!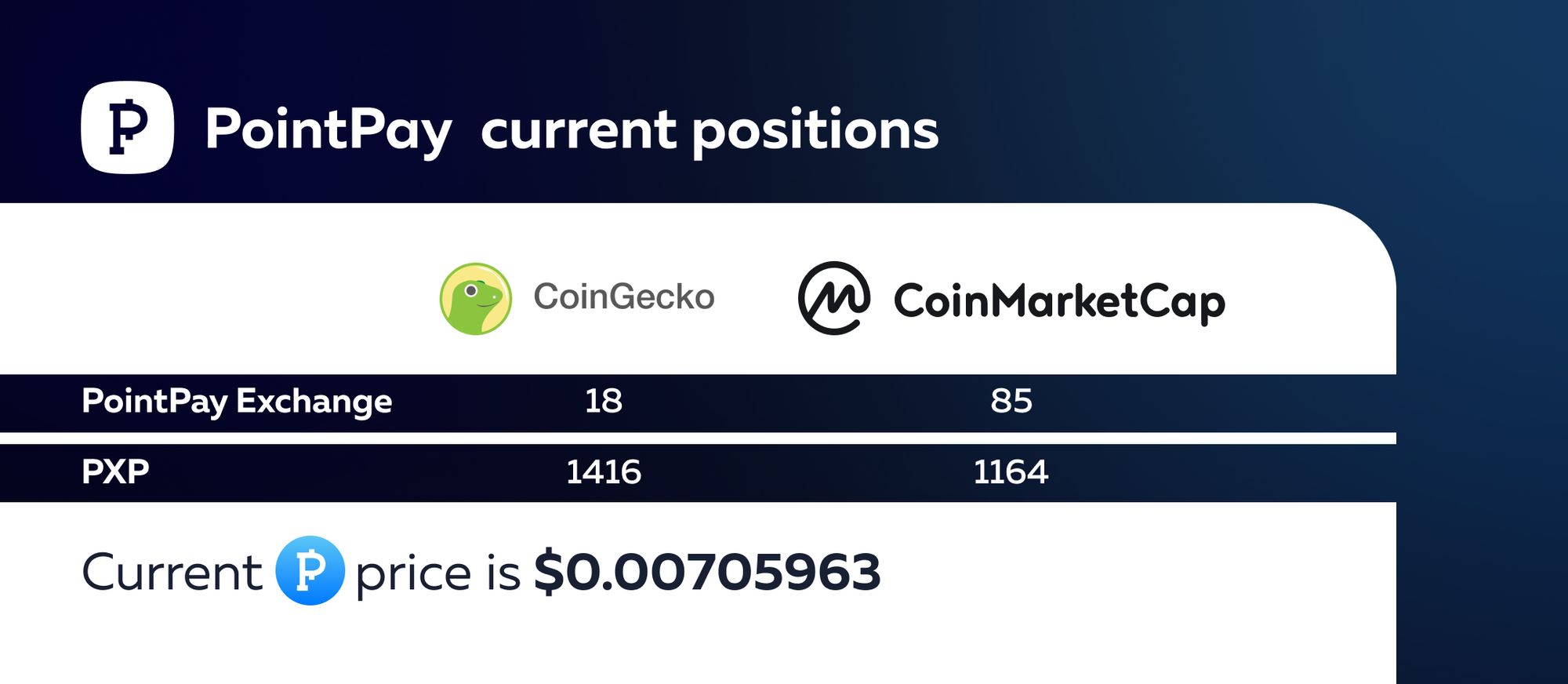 ---
🔥 Buy PXP tokens on Bittrex: https://bit.ly/32VWsci
🔥 Buy PXP tokens on Bitrue: https://bit.ly/3JEreHu
🔥 Buy PXP tokens on WhiteBIT: https://bit.ly/3qJrjRH
💰 Earn up to 7% yearly with PXP staking program in PointPay Bank: https://pointpay.io/staking
💡 Check PointPay Live-Roadmap (PointPay development in real-time): https://pointpay.io/live-roadmap/
🏦 Remember, we are PointPay, and we are beyond banking!