Dear PointPay family,
As we bid farewell to another week, it's our pleasure to bring you our Weekly Update, a snapshot of the past week's achievements and the latest developments in the world of PointPay and cryptocurrency. In this edition, we'll cover PointPay's ongoing competitions, platform events, exciting announcements, and notable crypto news.
Competition Highlights
Let's kick off with our Bug&Suggestions competition, a platform for PointPay enthusiasts to contribute their valuable insights. This week, our winner is:
22120699749
Congratulations! An impressive reward of 7,500 PXP is soon heading your way and will be credited to your account within a few business days. To our other community members, we encourage you to participate in the upcoming round of Bug&Suggestions competitions. Share your ideas for PointPay's growth or report any bugs via our dedicated form. Stay tuned for the results in our next Weekly Update!
Additionally, today, on September 1st, we're excited to announce the launch of fresh 1inch Trading competitions on PointPay! Dive into the world of trading with 1inch pairs on the PointPay exchange, compete for top positions based on your trading volume, and secure your place among the top 3. Prizes will be awarded in PXP tokens according to your ranking.
PointPay Events
This week witnessed several engaging events on PointPay, with the highlight being the insightful AMA session featuring PointPay CEO Vladimir Kardapoltsev. The AMA session brought forth a wealth of new information, captivating discussions, and illuminating answers to questions from our dedicated community.
For those who missed the live session, we highly recommend watching the recording, which is available on the PointPay YouTube channel. In just an hour, you'll be fully updated on all things PointPay, gain fresh insights, and familiarize yourself with our platform's activities and future plans.
Another noteworthy event is our limited-time offer! From September 1st to September 15th, PointPay users can participate in PXP staking under more favorable conditions. When you transfer new assets from an external wallet to PointPay and stake them, you'll enjoy an additional +1% APR! This offer activates upon reaching a specific asset threshold, detailed in the offer announcement – be sure to check it out!
This limited-time opportunity presents an ideal moment to embark on staking within the PointPay ecosystem. In addition to PointPay's myriad benefits and opportunities, you'll experience particularly advantageous staking conditions.
Further Enhancements
During the past week, PointPay has also upgraded its email marketing services. With emails, we can directly deliver important updates, news, announcements, and offers to our users. These emails are now even more user-friendly and customizable.
If you haven't already subscribed to PointPay's newsletters, now is the perfect time to do so! Simply navigate to your profile on our website or within the app, go to the Dashboard tab, and scroll down the page. Activate the "Get the latest information and news about the project" option to ensure you're always in the loop regarding PointPay's latest news and enticing offers.
Crypto News Highlights
Turning to cryptocurrency news, our first headline features X (Twitter), which has secured a license to facilitate virtual currency transactions for its users. In essence, X can now serve as an application for currency storage, transfers, and payments. This aligns seamlessly with Elon Musk's vision to transform the platform into an all-encompassing app.
The company obtained this license in Rhode Island, recognized as one of the most favorable jurisdictions for such licenses. Rhode Island not only serves as a benchmark for other states in terms of legislation but also offers a streamlined licensing process, reduced taxes, and stringent law adherence.
Our second headline is the victory of Grayscale over the SEC. Grayscale, a prominent asset management firm, has been actively pursuing the launch of the first Bitcoin ETF in the US. Recently, the SEC rejected Grayscale's application to convert the Grayscale Bitcoin Trust (GBTC) into a spot Bitcoin ETF. However, the court ruled in favor of Grayscale, deeming the SEC's rejection unjust. As a result, the commission is now obligated to reconsider Grayscale's application.
In response to these developments, Bitcoin's price has surged, as the introduction of a Bitcoin ETF is anticipated to provide a straightforward and reliable avenue for major investors to enter the cryptocurrency space. This is expected to attract additional investments into the asset and stimulate growth in the broader cryptocurrency market.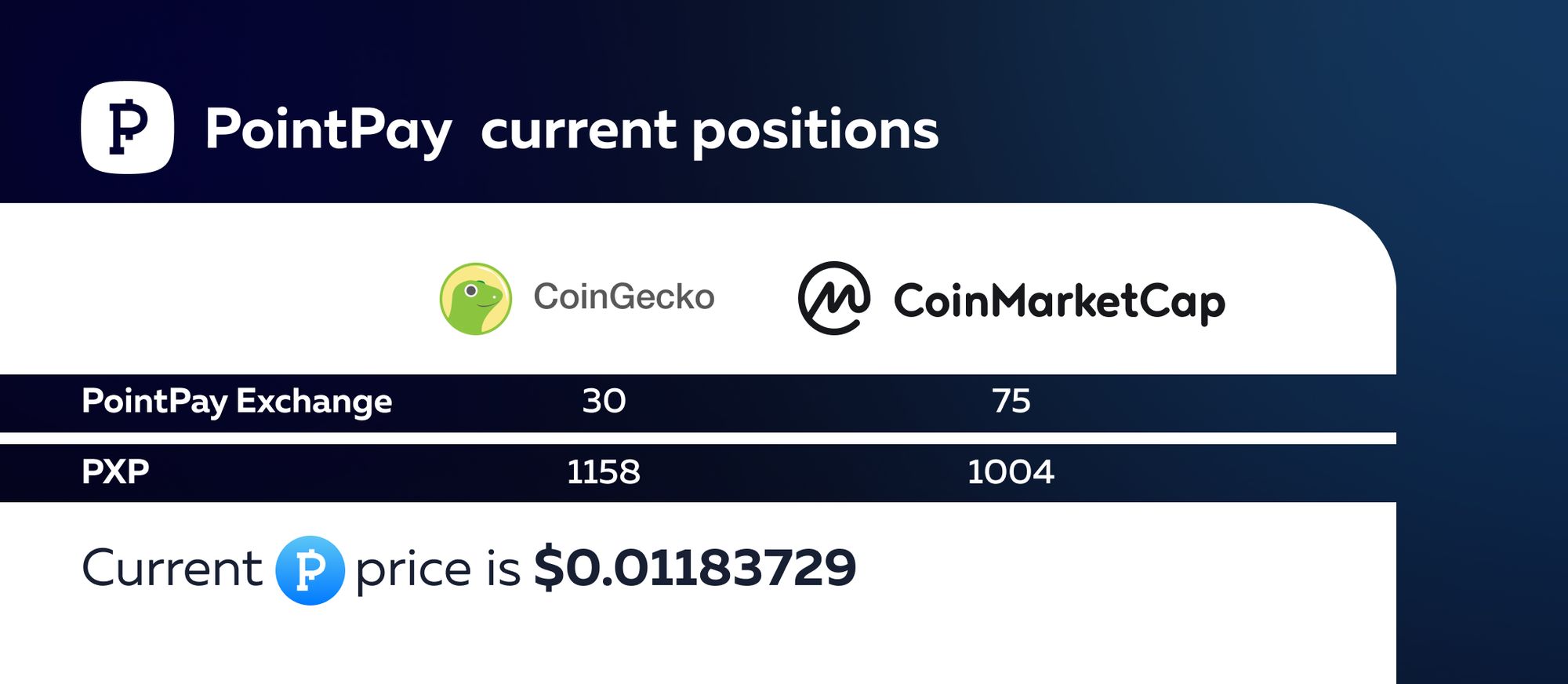 ---
🔥 Buy PXP tokens on Bittrex: https://bit.ly/32VWsci
🔥 Buy PXP tokens on Bitrue: https://bit.ly/3JEreHu
🔥 Buy PXP tokens on WhiteBIT: https://bit.ly/3qJrjRH
🔥 Buy PXP tokens on CoinTiger: https://bit.ly/3pnv6ny
💰 Earn up to 7% yearly with PXP staking program in PointPay Bank: https://pointpay.io/staking
💡 Check PointPay Live-Roadmap (PointPay development in real-time): https://pointpay.io/live-roadmap/
🏦 Remember, we are PointPay, and we are beyond banking!