Dear PointPay family,
The workweek is behind us, which means it's time for our Weekly Update! All PointPay updates, new activities, announcements, and events are gathered in one place. Additionally, we cover the major news in the crypto sphere and announce the winners of our competitions!
Competitions
This week, the winner of the Bug & Suggestions competition is:
Congratulations on your victory! Your reward will be credited to your account within the next few days. Also, a new round of the competition has already started. To participate and have a chance to win 7,500 PXP, simply submit your ideas for the development of PointPay through the dedicated form. We look forward to receiving your original and fresh ideas!
PointPay Events
PointPay continues to evolve tirelessly, reaching new heights and expanding its presence in various regions. After the global update, increasing the number of countries where PointPay is officially represented became one of the team's priorities.
In a short period, we rapidly expanded the list of countries where users can enjoy PointPay's services without limitations or difficulties. Just a month ago, this number stood at around 85 different countries. This week, we concluded our efforts, and PointPay is now officially present in 115 different countries!
115 countries represent a vast territory, numerous people, and incredible opportunities! We have successfully covered the geography of our users and are continuing to work towards even greater expansion. Wide-reaching availability is a critical aspect of our upcoming marketing campaign.
This week, PointPay also launched a new activity where users can submit the names of their favorite tokens to us. Next Tuesday, we will compile all these names, tally them, and the top 4 most frequently mentioned tokens will be featured in the final vote on our official social media channels. The winner of this vote will be added to the PointPay platform! It's a great opportunity to see your preferred cryptocurrency on PointPay!
Furthermore, on Wednesday, we released the transcript of the Ask Me Anything (AMA) session with PointPay CEO Vladimir Kardapoltsev, which took place on August 31st. During the live broadcast, Vladimir shared many exciting announcements, news, and answered user questions! All this information is now available in a convenient text format in an article on our blog.
If you missed the live broadcast or want to revisit the information from the AMA session, you can read all the details in the transcript!
PointPay wrapped up the week by taking a step forward in improving and expanding the range of cryptocurrencies available for staking! Now, PointPay users can choose from a total of 3 cryptocurrencies for staking:
PXP
ATOM
The new addition - Polkadot (DOT)!
All users can stake Polkadot without limitations! The staking period for this asset is 30 days, after which users receive their coins back along with a 9% APR reward! Afterward, you can immediately stake your coins again.
We continue to actively explore various assets to find interesting staking options. In the near future, you can expect to see even more diverse and exciting opportunities, so stay tuned for updates!
News
Ripple continues to expand its partnerships and promote the XRP token. This time, Ripple and SBI have entered into an agreement to develop bank transfers using XRP in Vietnam, Indonesia, and the Philippines.
Transfers where XRP serves as an intermediary currency prove to be faster and more cost-effective than existing methods. The companies have already conducted initial tests of the proposed scheme. During testing, transfers were made from Japan to the Philippines, and XRP was used for conversion.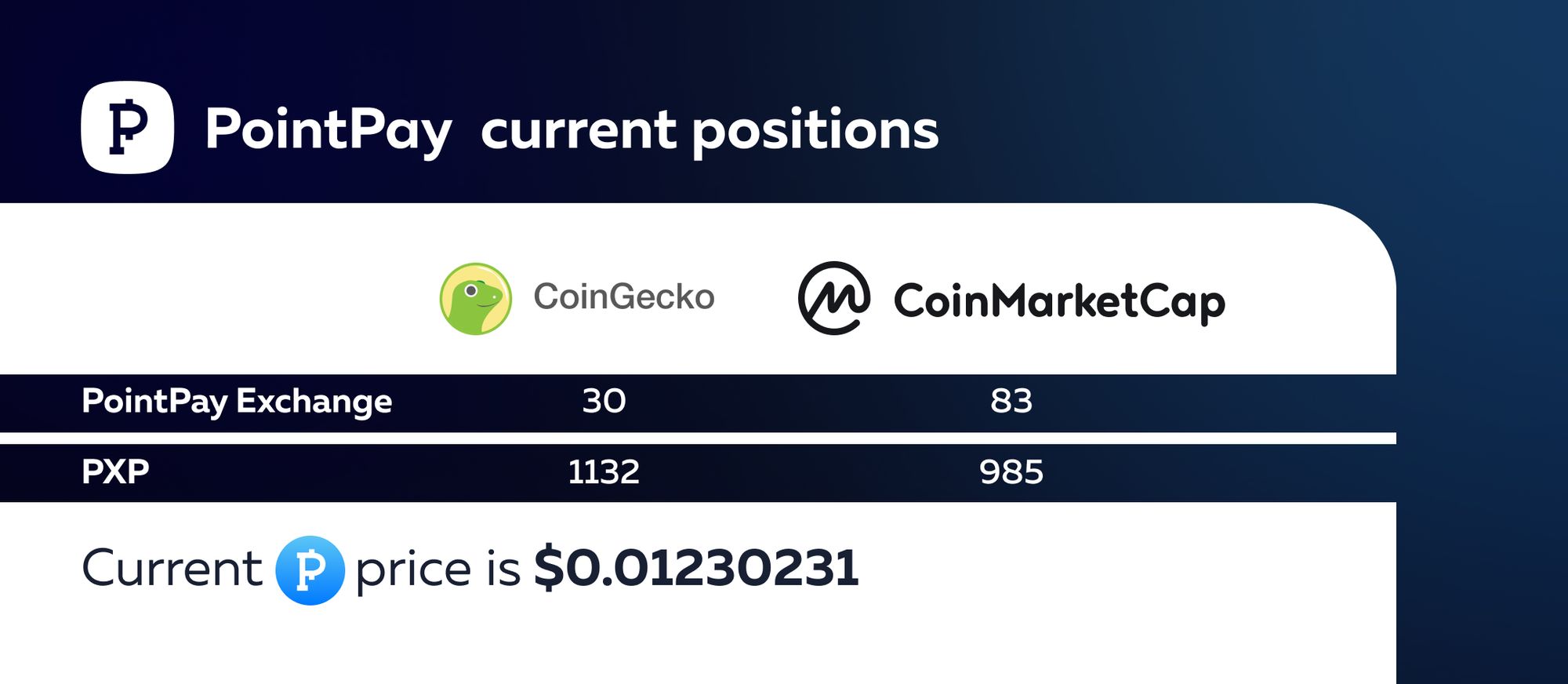 ---
🔥 Buy PXP tokens on Bittrex: https://bit.ly/32VWsci
🔥 Buy PXP tokens on Bitrue: https://bit.ly/3JEreHu
🔥 Buy PXP tokens on WhiteBIT: https://bit.ly/3qJrjRH
🔥 Buy PXP tokens on CoinTiger: https://bit.ly/3pnv6ny
💰 Earn up to 7% yearly with PXP staking program in PointPay Bank: https://pointpay.io/staking
💡 Check PointPay Live-Roadmap (PointPay development in real-time): https://pointpay.io/live-roadmap/
🏦 Remember, we are PointPay, and we are beyond banking!