Dear PointPay family,
It's Friday, and we're once again summing up the results of the past week. It was filled with events in the cryptocurrency sphere and new events at PointPay. Let's delve into the details!
Competitions
First and foremost, let's announce the results of the Bug&Suggestions competition with a prize of 7,500 PXP. The victory this week goes to:
23927387873
Furthermore, today marks the conclusion of the Marketing Suggestions competition. Among the many excellent entries, we have selected the most deserving one and are ready to award it 5,000 PXP. The winner is:
14602003364
Congratulations to the competition winners! Your rewards will be credited to your accounts within a few working days. We would like to thank all participants once again, both regulars of the Bug&Suggestions competition and those who contributed to the one-time Marketing Suggestions competition. Thanks to the ideas you provide, we keep discovering new ways to evolve and improve. With your efforts, you're helping PointPay rise higher and higher!
By the way, a new round of Bug&Suggestions competitions has already begun! As always, submit any bugs you find (with detailed descriptions for reproduction) as well as ideas for PointPay's development through the special form and win 7,500 PXP! The results of this round will be in the next Weekly Update!
Our Trading competitions are also ongoing! This week and the next, we have SHIB trading competitions happening. To celebrate the achievement of level 2 goals and numerous exciting announcements, we launched these competitions to mark a new phase in the Shiba Inu project's development. Trade SHIB, secure top positions, and receive rewards in PXP!
Week's Events
It has been a relatively calm week at PointPay. We launched new SHIB Trading competitions and announced the results of the Marketing Suggestions competition. We received dozens of excellent proposals, each requiring thorough consideration.
We have also continued our work on fixing errors and bugs on the platform, addressing several non-critical but bothersome glitches.
A notable achievement was PointPay Exchange's rise to the 22nd position on CoinGecko among all crypto exchanges! Previously, our record was 45th place, which was left far behind due to PointPay's rapid ascent. While we narrowly missed the top 20, we are confident that PointPay will soon achieve this milestone. We want to remind you that our goal is to solidify PointPay Exchange's place in the top 10 among all exchanges. This once seemed challenging and distant, but we are only 12 positions away from it now. We're diligently working to improve PointPay, and we want to thank all our users for the support you consistently provide through your activity. It's all thanks to you that this has become possible!
News
In the cryptocurrency sphere, interesting events have also taken place. First and foremost, Europe witnessed the launch of the first Bitcoin ETF. Jacobi Asset Management, a company that received approval for a Bitcoin ETF launch back in 2021, had postponed its launch due to the FTX crash. However, following the crisis in the aftermath of the FTX crash and the crypto winter, the company finally launched the Bitcoin ETF! This move allows many investors interested in this new form of asset to enter the cryptocurrency space safely and using more familiar investment tools. Moreover, this investment method is expected to gain traction among institutional investors, for whom reliability and trust in the organization are even more crucial.
We can anticipate an influx of funds into Bitcoin and its growth!

Additionally, the Ripple XRP case with the SEC saw further developments. The commission intended to appeal the court's decision to "clarify certain legal issues." The judge granted permission for the SEC to file the appeal. The commission must do so by August 18, and Ripple has until September 1 to voice its objections.
However, the permission to appeal does not guarantee that it will be granted in the future. We now await the appeal filing, Ripple's response, and the judge's decision on whether to uphold or reject the appeal.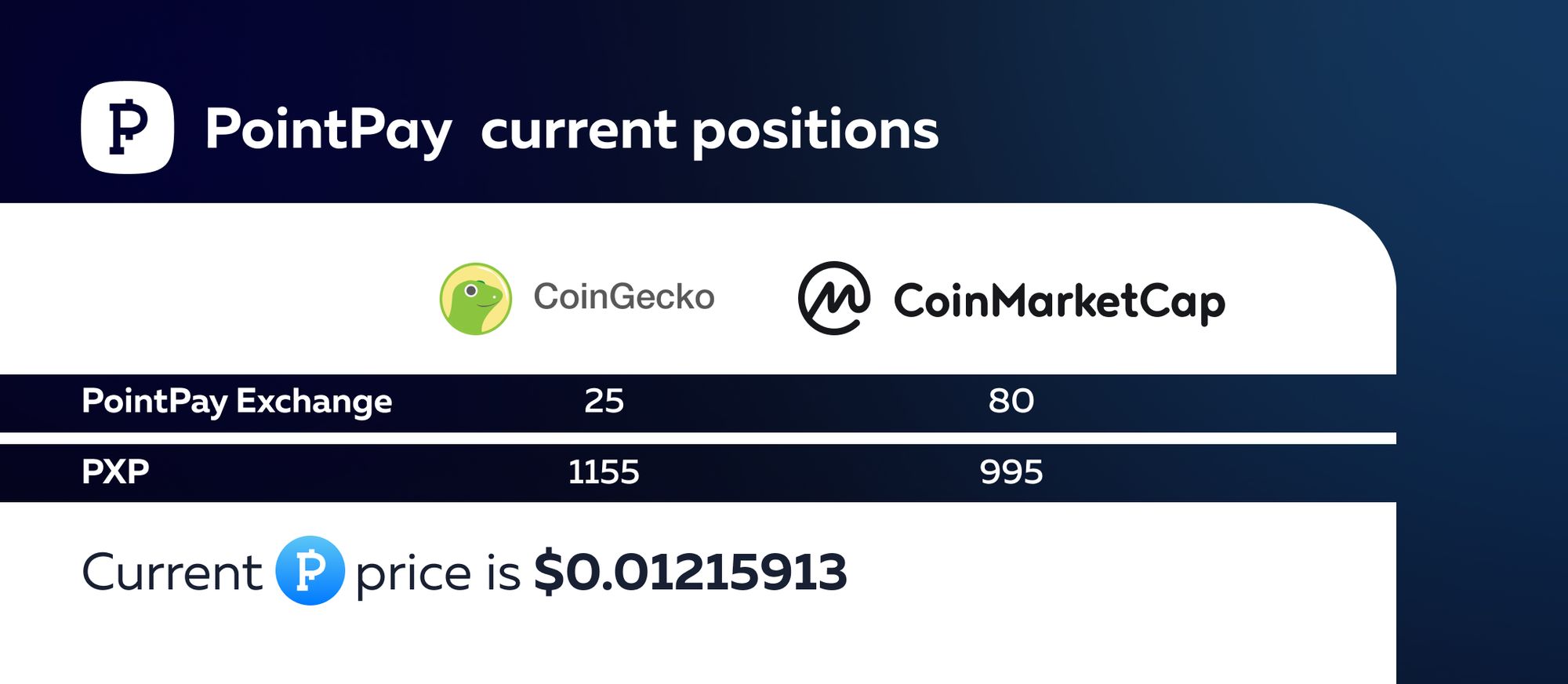 ---
🔥 Buy PXP tokens on Bittrex: https://bit.ly/32VWsci
🔥 Buy PXP tokens on Bitrue: https://bit.ly/3JEreHu
🔥 Buy PXP tokens on WhiteBIT: https://bit.ly/3qJrjRH
🔥 Buy PXP tokens on CoinTiger: https://bit.ly/3pnv6ny
💰 Earn up to 7% yearly with PXP staking program in PointPay Bank: https://pointpay.io/staking
💡 Check PointPay Live-Roadmap (PointPay development in real-time): https://pointpay.io/live-roadmap/
🏦 Remember, we are PointPay, and we are beyond banking!