Dear PointPay family,
Weekly Update is once again throwing open its doors, unveiling a plethora of news from PointPay. This week's edition is packed with the latest PointPay events, changes, and enhancements, along with key highlights from the cryptocurrency world. As always, we've compiled everything in one convenient place to ensure you're well-informed and up-to-date. Let's dive right in!
Competitions

Let's kick things off by announcing the winner of this week's Bug&Suggestions competition! The spotlight is on:
Congratulations on your brilliant idea! A reward of 7,500 PXP will soon find its way to your account within the next few working days. But that's not all - we're excited to unveil a fresh round of competitions! Share your thoughts on PointPay's development and any platform bugs you've come across, and you could win another 7,500 PXP reward! The results will be revealed in our upcoming Weekly Update.
Don't forget, the SHIB Trading competitions are in full swing! The competition wraps up on August 28th, giving you three more days to secure your spot and engage in SHIB trading.

PointPay Events

This week was a whirlwind of activity at PointPay! While we've frequently introduced new assets, features, and capabilities to the platform, this time, we're taking it a step further by adding a new cryptocurrency to our staking offerings.
Introducing Cosmos (ATOM) as our latest staking currency. ATOM has already gained significant traction on PointPay and is now available for staking at an attractive 8% APR over a 30-day period.
We're thrilled to offer this added cryptocurrency variety in our staking options. Previously, staking was exclusively limited to our PXP token. Now, users have the freedom to choose between staking PXP for extended periods to enjoy platform benefits and bonuses, or staking ATOM for a shorter term with slightly higher rewards.

Beyond this exciting addition, our preparations for a comprehensive marketing campaign are in full swing. Platform improvements, negotiations, and partnerships are all part of our ongoing strategy. Each new initiative draws more users to our platform, making us an increasingly appealing choice in the market.

We're also actively collaborating with other projects for partnerships, collaborations, and growth. On August 24th, we had a successful joint AMA session with BR Group, a marketing and media management project with a 7-year presence in the Web 3 market. During this session, Kir Fomin, Chief Business Development Manager of the BR Group, joined Vladimir Kardapoltsev, CEO of PointPay, to discuss current trends in global crypto regulation. In 2023, these discussions have gained urgency as companies expand their services to a wider user base, leading to new questions and regulatory challenges.
Be sure to catch the recording of the live session on BR Group's YouTube channel to gain insights into current crypto regulations across different countries and their influence on crypto's evolution.

Crypto Sphere News

This week's crypto news roundup is teeming with intriguing developments, but we'll zoom in on a couple of the most promising ones.

Firstly, Ripple has announced the widespread adoption of its platform for crafting custom Central Bank Digital Currencies (CBDCs). Currently, 30 countries are in talks with Ripple to create their own CBDC solutions, and 8 of them have already initiated development. Notable names on this list include Russia, Palau, Montenegro, Japan, UAE, Uruguay, New Zealand, and Hong Kong.
Such burgeoning interest bodes well for the advancement and proliferation of cryptocurrencies, while also raising hopes for accelerated crypto regulation in nations yet to take the plunge.

In another intriguing development, PayPal and Independent Reserve have forged a new partnership. The Australian company, Independent Reserve, is committed to bolstering cryptocurrency payments and transfers. This collaboration empowers users to seamlessly convert fiat currencies to cryptocurrencies and vice versa, fostering heightened interest in cryptocurrencies within the country. Moreover, it offers enhanced avenues for investment and asset management.
This isn't PayPal's first foray into the cryptocurrency landscape. The company previously introduced the PYUSD stablecoin, facilitating swift cross-border transfers.

On a different note, not all partnerships last indefinitely. VISA and Mastercard are parting ways with Binance due to comprehensive regulatory pressures. This decision stems from a desire to ensure smooth operations within the regulatory landscape and safeguard partners. Nevertheless, VISA and Mastercard remain committed to developing their transaction solutions and cryptocurrency capabilities. This development doesn't signify a complete abandonment of cryptocurrencies for these companies. For Binance, though, this serves as a challenge. The impact of this move will affect only a small number of users—those who hold physical cards, as commented by Binance.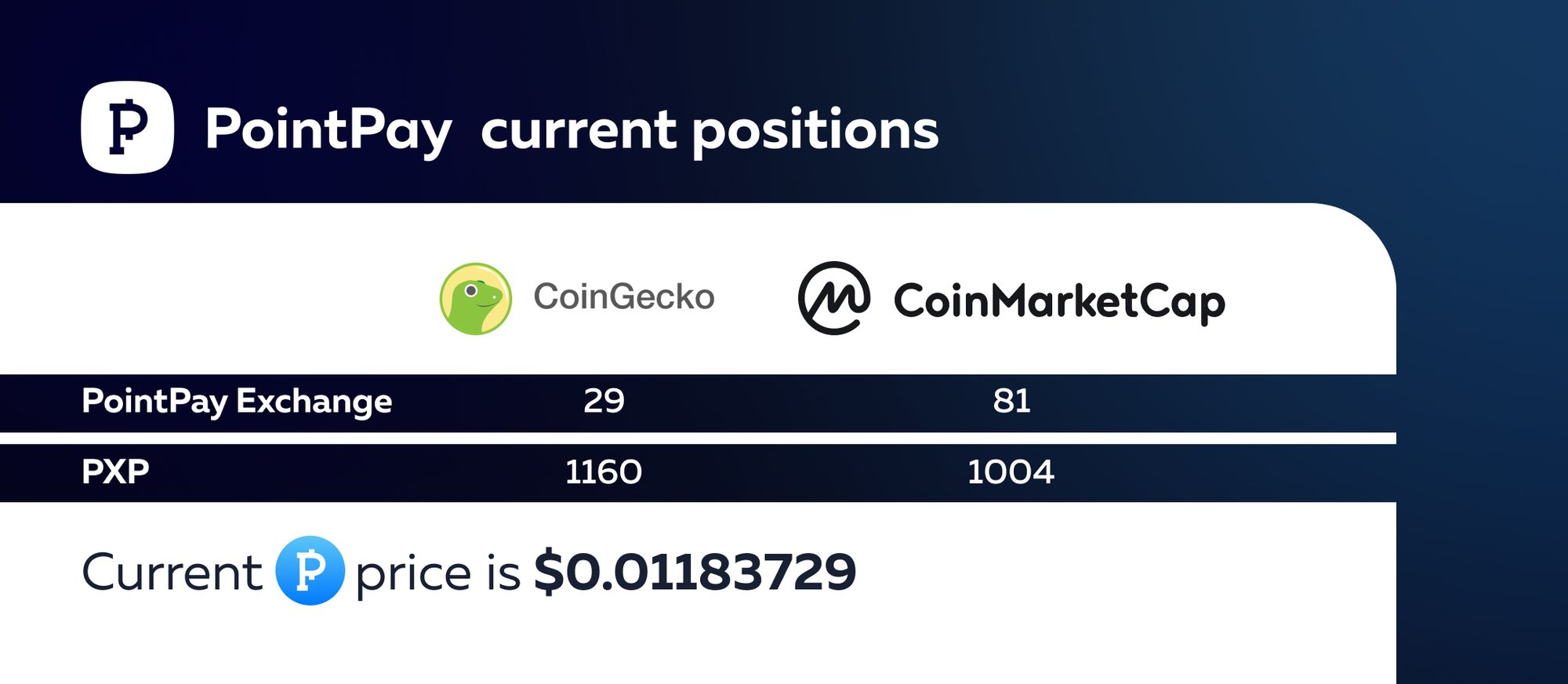 ---
🔥 Buy PXP tokens on Bittrex: https://bit.ly/32VWsci
🔥 Buy PXP tokens on Bitrue: https://bit.ly/3JEreHu
🔥 Buy PXP tokens on WhiteBIT: https://bit.ly/3qJrjRH
🔥 Buy PXP tokens on CoinTiger: https://bit.ly/3pnv6ny
💰 Earn up to 7% yearly with PXP staking program in PointPay Bank: https://pointpay.io/staking
💡 Check PointPay Live-Roadmap (PointPay development in real-time): https://pointpay.io/live-roadmap/
🏦 Remember, we are PointPay, and we are beyond banking!