We are overjoyed to share some exiting news with you all! This weekend, PointPay has achieved a remarkable feat by securing the 14th spot on CoinGecko's Crypto Exchange Rankings!
This achievement signifies the culmination of our unwavering commitment to providing our users with a secure, efficient, and user-friendly crypto trading platform. We owe this incredible recognition to your trust, support, and belief in the PointPay ecosystem.
This wouldn't have been possible without you, our valued users and supporters. Your feedback, trust, and loyalty have been the driving force behind our success, and we are grateful for your continued support.

The entire PointPay team is committed to pushing the boundaries and setting new standards in the crypto exchange industry. We promise to keep delivering best services and groundbreaking features as we climb the ranks even further!
Thank you for being part of the PointPay family. 🚀🌐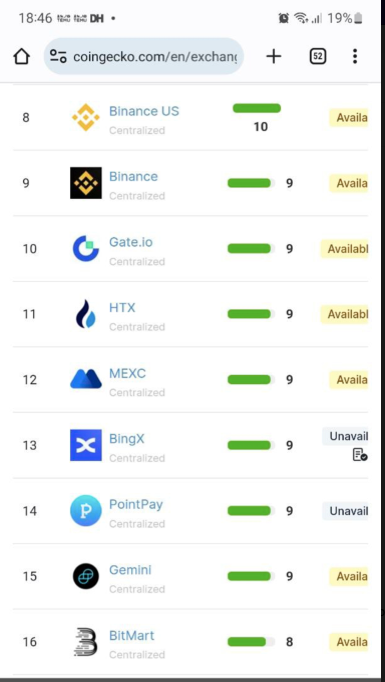 ---
🔥 Buy PXP tokens on Bittrex: https://bit.ly/32VWsci
🔥 Buy PXP tokens on Bitrue: https://bit.ly/3JEreHu
🔥 Buy PXP tokens on WhiteBIT: https://bit.ly/3qJrjRH
💰 Earn up to 7% yearly with PXP staking program in PointPay Bank: https://pointpay.io/staking
💡 Check PointPay Live-Roadmap (PointPay development in real-time): https://pointpay.io/live-roadmap/
🏦 Remember, we are PointPay, and we are beyond banking!